Monday, April 22nd, 2019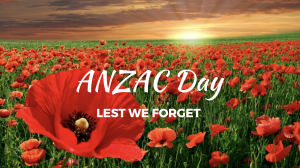 The Montrose Spinal Centre will be OPEN as per normal on ANZAC DAY.
The Hawthorn Centre will be closed for Anzac Day, but will resume normal hours on Friday and Saturday.
We have made provisions to look after all existing patients and new patients over the holiday period.
Should an emergency arise, patients in Hawthorn are also more than welcome to book in at the Montrose Clinic for care. Dr. Hooper will look after you personally.
Stay Safe. Stay Well. With Chiro.
Friday, December 21st, 2018
Merry Christmas and Happy Healthy New Year
On behalf of Dr. Hooper and The Spinal Centre Rehabilitation Team we would like to wish all patients a Merry Christmas and a Happy Healthy New Year.
It has been a heck of a year with many fantastic changes in the Practice. New Staff, New Practitioners, New Tools and New Techniques. There is a lot of good that is happening with more to come in the New Year.
We really appreciate you all all. We appreciate your patience with us as we have grow the Team and updated the the technologies and they way we serve you.
Sunday, December 16th, 2018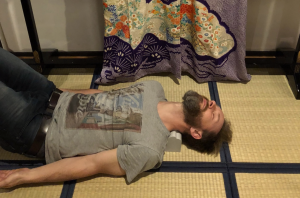 Where is Your Denny? Japan.
For Spinal and Postural Correction that continues outside the Practice, Denneroll provides a scientifically valid and clinically effective spinal orthotic to enhance your health.
Fifteen to twenty minutes is all that is required to achieve good curve correction.
It is an integral part of your care. Remember to get the best results – you will have to do your home work.
This is Dean using his Denny while away in Japan. We are not sure if he was actually travelling or just threw out his bed at home. He assures us he was OS.
Wednesday, April 11th, 2018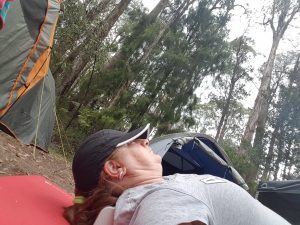 Tents, sleeping bags and denneroll – The Camping essentials!
Roughing it in the Victorian High Country, Sheep yard flat, V Malins taking spinal health into her own hands.
Wednesday, April 4th, 2018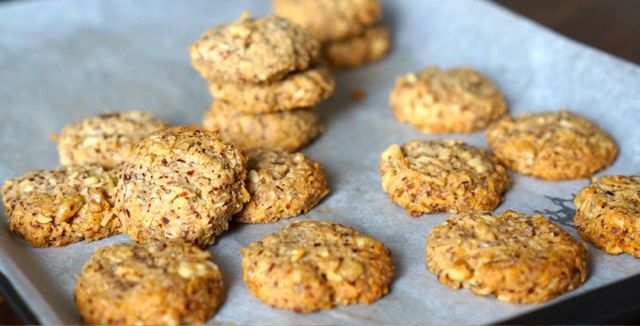 ANZAC Day is slowly creeping up on us so I thought it was about time I started hunting for a healthy alternative to the traditional ANZAC biscuit. As you probably know, here at The Spinal Centre, we're lovers of the grain free, refined sugar free and junk free life! So here's a super simple recipe for healthier ANZAC biscuits that are just as good as the real deal without all the grains or sugar.
Wednesday, December 14th, 2016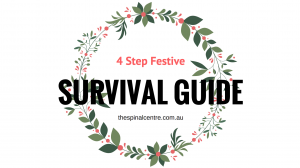 If you are alive, still have a job and have a few plants left in the garden you're doing well. Indeed you are probably miles ahead of others in the community who are finding it pretty tough.
Enjoy what you have got. There is no need to abstain from celebrating – you have earned it. Here is the essential 4 step plan to get through the festive season with no guilt or gut ache!