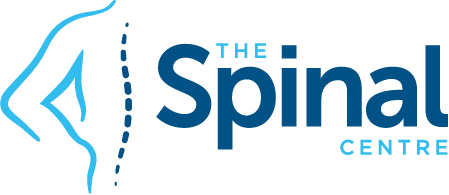 Where Is Your Denny? Japan!
Where is Your Denny? Japan.
For Spinal and Postural Correction that continues outside the Practice, Denneroll provides a scientifically valid and clinically effective spinal orthotic to enhance your health.
Fifteen to twenty minutes is all that is required to achieve good curve correction.
It is an integral part of your care. Remember to get the best results – you will have to do your home work.
Brush Your Teeth. Use Your Denneroll.
We encourage all patients at The Spinal Centre to use the Denneroll regularly at home to further enhance the traction and exercises done in clinic.  With the Denneroll being so compact, you can continue to correct your spine – while travelling the globe.
"Recent research in 4 Randomised Clinical Trials (RCT's) show 13.4 degrees of Cervical Curve Correction by using the Denneroll" – Dr. Hooper
This is Dean using his Denny while away in Japan. We are not sure if he was actually travelling or just threw out his bed at home. He assures us he was overseas.
If you are away and using your Denneroll send us a picture we would love to see!
Email your pictures to: reception@thespinalcentre.com.au 
The Spinal Centre – Neuro-Musculoskeletal SolutionsThe Spinal Centre provides the Best Natural Medicines, Health Products and Nutritional Solutions to Free You of Pain and Improve Your Spinal Health.The Spinal Centre is a leader in the management and treatment of spinal pain and disability including:
Chronic Back and Neck Pain
Cervical and Lumbar Disc Injuries with or without neruological changes
All forms of arthritis including rheumatoid arthritis, psoriatic arthritis and osteoarthritis
Neurodegenerative diseases such as Parkinson's and Alzheimer's disease
Neuromuscular problems such as chronic back pain, headaches, migraines, neck or spinal pains
Myofascial pain syndromes such as fibromyalgia, diffuse muscular or joint pains
Austistic spectrum disorders including ADD, ADHD, learning difficulties and autism
Fatigue, energy and mood disorders including chronic fatigue and depression
The Spinal Centre focuses on resolution with the development of individualised treatment programs using Conservative and Integrative Medicine; combining genetic, metabolic and nutritional testing with specific natural medicines to enhance your health and achieve your genetic potential.We have helped thousands – Why Not You?