Wednesday, July 4th, 2018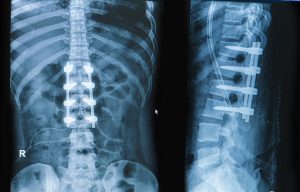 Surgeons are being warned to stop routinely undertaking spine-fusing operations over fears too many patients are being left needlessly crippled.
A gathering of Australian pain specialists have been told to scale back their reliance on common lumbar fusion operations by visiting US expert Dr Gary Franklin.
Dr Franklin – a neurologist and medical director of the Washington State Department of Labour and Industries – said his US study also found 44 per cent of workers were left permanently disabled a decade after fusion surgery.