Thursday, July 4th, 2013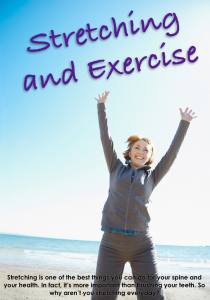 The Stretching and Exercise Booklet contains all the rehabilitation exercises you will ever need.
This is a fantastic Free eBook that covers stretching, basic and advanced Ball training, core stability, strength training and Hydrotherapy.
For patients of the practice I recommend that you download and implement the simple stretches and first few ball exercises once you have begun Spinal Reconstructive Care.