Monday, March 20th, 2017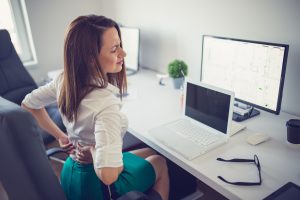 Most of us are in the same predicament – sitting at a desk for 8 hours a day, hunched over the keyboard with our necks bent in unnatural positions.
In truth, our backs were not designed to spend long periods of time sitting at desks. Spending 6 to 8 a day in front of the computer can lead to shoulder, arm, hand and neck problems, as well as issues with balance and co-ordination. Here, in this article, we discuss how office-workers can avoid back pain with a few simple changes to their routine.