Friday, February 15th, 2019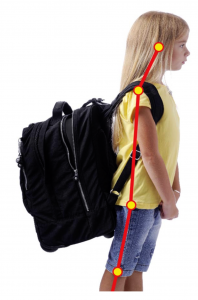 Avoid Spinal Damage In Your Kids with a FREE CHECK.
With the School Year Upon Us It Is Time To Consider Your Child's Spinal Health.
A recent study of 340 school children conducted by the by the Chiropractors' Association of Australia found that 90 per cent of school children have bad posture when carrying their bags and could experience spinal damage as a result.
Incorrectly fitted bags can cause your child to develop spinal misalignments that will affect them as they enter adulthood. School can be a challenging time for children, so ensuring they are as comfortable as possible is vital for both their physical and mental development.