Thursday, February 16th, 2017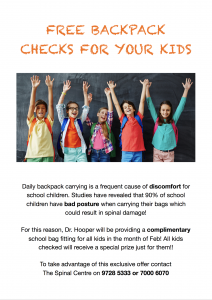 For the month of February Dr. Hooper will be providing a complimentary school bag fitting for all kids!
All kids checked will receive a special prize.
To take advantage of this exclusive offer contact The Spinal Centre on 1300 2 SPINE, or Hawthorn 7000 6070 and Montrose 9728 5333.