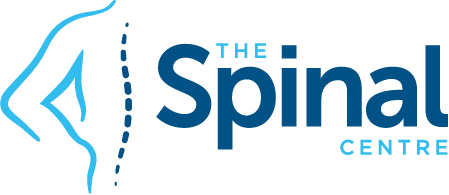 Chronic Disease Management Program
Medicare Rebates Are Available For Exercise Physiology

Did You Know That You May Be Entitled To a Government Rebate for some of Your Consultations With Our Exercise Physiologist?
The Chronic Disease Management Program
The Australian Government has a health initiative called the Chronic Disease Management or 'CDM' Program. The CDM Program allows patients with chronic lower back pain, neck pain or spinal disability to receive Medicare rebates for allied health services such as Exercise Physiology.
This is great news for patients of the Practice.
You may be eligible to receive 5 subsidised sessions with our Exercise Physiologist – Mr. Avon Vlahov.
How Does The Chronic Disease Management Program Work?
The CDM Program was formally known as the Enhanced Primary Care Program or 'EPC Program'. Some GP's still use the old name of the program, so we mention it here.
The CDM Program enables GPs to plan and coordinate the health care of patients with chronic or terminal medical conditions. This includes patients with conditions who require a multidisciplinary or team-based approach. Exactly what we provide at The Spinal Centre.
Patients who have a chronic medical condition and complex care needs are eligible for Medicare rebates for Exercise Physiology  on referral from their GP.
It sounds tricky, but we can provide the referral letter – so you get exactly what you need!
What is a Chronic Condition or Disease?
A chronic condition or disease is an illness likely to have been present for six months or longer. Some examples are asthma, cardiovascular disease, diabetes, cancer, musculoskeletal conditions and stroke.
Of relevance to patients of The Spinal Centre; it includes chronic lower back pains, neck pain, spinal disability, disc injuries, migraines, scoliosis, failed back surgery and spinal stenosis (arthritis).
The Medicare Chronic Disease Management program is designed for patients who benefit from a structured approach to their care. This enables GPs to plan and coordinate the care of patients with chronic conditions requiring ongoing care from a multidisciplinary team including Exercise Physiologists.
We will provide you with a referral letter so you can consult with your GP to determine how you would benefit from a Medicare Chronic Disease Management program.
GP Referral Letter? Check. Eligible? Check. What's Next?
For Medicare benefits to be payable, you will need to be referred back to our Exercise Physiologist at The Spinal Centre. The GP will give you a specific form, and you will need to present this on your first consultation that you are going to claim. All patients are private within the Spinal Centre, so once you have fixed things up with us, just send your invoices through to Medicare to claim your benefits.
A Medicare rebate is available for up to five Exercise Physiology services per patient per calendar year.
At the Spinal Centre, our primary focus is the treatment of your chronic conditions to enhance wellbeing so you can live your best life!
The Medicare CDM program gives you a low cost and time effective treatment that caters to your individual needs.
The Spinal Centre – Neuro-Musculoskeletal SolutionsThe Spinal Centre provides the Best Natural Medicines, Health Products and Nutritional Solutions to Free You of Pain and Improve Your Spinal Health.The Spinal Centre is a leader in the management and treatment of spinal pain and disability including:
Chronic Back and Neck Pain
Cervical and Lumbar Disc Injuries with or without neruological changes
All forms of arthritis including rheumatoid arthritis, psoriatic arthritis and osteoarthritis
Neurodegenerative diseases such as Parkinson's and Alzheimer's disease
Neuromuscular problems such as chronic back pain, headaches, migraines, neck or spinal pains
Myofascial pain syndromes such as fibromyalgia, diffuse muscular or joint pains
Austistic spectrum disorders including ADD, ADHD, learning difficulties and autism
Fatigue, energy and mood disorders including chronic fatigue and depression
The Spinal Centre focuses on resolution with the development of individualised treatment programs using Conservative and Integrative Medicine; combining genetic, metabolic and nutritional testing with specific natural medicines to enhance your health and achieve your genetic potential.We have helped thousands – Why Not You?