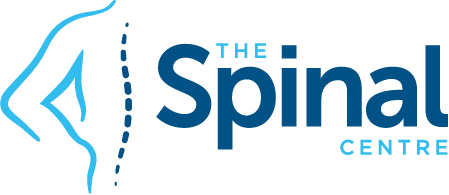 How 'Bout Some No Doz and Mother at 1/2 Time?
The Essendon Supplement scandal highlights a number of core problems with football and sport in general. The key issue is how far are athletes willing to go to make the team or win the event? Athletes are always willing to go to great lengths to position themselves in front of the competition. But if you throw enough money, and heap the glory on any sport – you begin to corrupt the process. Combine this with gambling and whatever 'purity' was left soon starts to shrivel and die. The tragedy is that while we are becoming more accustomed to it happening at an elite level – think AFL, ARL, the Tour etc. it is now happening in junior teams. At grass roots level kids as young as 10 are taking a dangerous mix of drugs and high caffeine drinks before matches to get the edge on their opponents. And this is what is showing up in hospitals lately.
Kids are washing down cold and flu medicaiton like Sudafed or pain killers like Neurofen with three or four cans of high caffeine drinks like Red Bull, V or Mother. If you think it could not happen to your kids – you might like to think again. Even my own sons have been pressured to use No Doz prior to racing. According to the Age, children as young as 10 years old are taking a dangerous mix of drugs and high-caffeine drinks before sports matches to get the edge on their opponents. Leading poisons expert and deputy medical director othe NSW Poisons Centre at Westmead's Children Hospital Dr Naren Gunja said that the problem was especially rife in private schools. Dr. Gunja warned to the alarming trend of young sports stars washing down cold treatment medicine Sudafed or pain-killer Nurofen with three cans of high caffeine drinks like Red Bull, V or Mother. Unfortunately, these young children are doing so on the misguided belief that it will improve their performance and prevent pain from a knock in the game.
"In sporting private schools where winning is important people are using and abusing various over the counter drugs," Dr. Gunja said.

"Drug abuse happens in teenagers, they are taking things for performance enhancement.

"I don't know exactly what regime people are on but certainly a couple of Sudafed and wash it down with a bit of Red Bull, have some more Red Bull at half time, that is about it."

Dr. Gunja said the combination of Red Bull and Nurofen and prolonged inappropriate use in sports like rugby, soccer and swimming could cause stomach ulcers and heartburn.

The most powerful Nurofen product contains codeine, which Dr. Gunja said was an opiate similar to the stronger morphine. Abuse of Nurofen can also cause permanent kidney disease and damage.

Medics Australia paramedics and first aid officers provide medical help to thousands of children each weekend and their staff are also alarmed by a recent surge in medication abuse.

"We are becoming increasingly concerned by the incidence of children attending their weekend sports matches with caffeine-based drinks," a spokesman said yesterday.
also this in News:
TEENAGERS are self-medicating with handfuls of No-Doz, ventolin puffers and up to seven cans of energy drink before competing in sport, a parliamentary inquiry into sports science has heard.

Examining the use of sports scientists and performance-enhancing supplements in elite sport, senators heard an obsession with chasing a competitive edge was alive in young people long before they made the big time.

The revelation came as NRL and AFL chief executives were slammed by senators for not showing up to get to the bottom of what's been going on in their codes and how to prevent it in the future.

But psychologist and sports science researcher Dr Jason Mazanov from the University of NSW said he was more concerned about substance abuse in sporting teens, including a proliferation of caffeine abuse.

"We need to get beyond elite sport," he said.

"What about the caffeine abuse we see down at the netball courts?

"What about when we see children at the age of 12 passing around a ventolin puffer in the belief that its going to enhance their performance?"

He said little was known about the long-term effects of such use. "We're so concerned about anabolic steroids," he said.

"We're forgetting about some of the core issues that are affecting a large volume of the population down the bottom.

"I've seen guys run on to an AFL field with six No-Doz tablets in one hand and they wash it down with a 500ml can of Mother in the other. These guys are going on with an extraordinary amount of caffeine. This is happening in local competition, club level competition, not the elite level."
Make no mistake – energy drinks are dangerous. Particularly when combined with other drugs. Some of these energy drinks are no better than illegal drugs – except that they are 100% legal, supermarket-available jolts of energy that are available to kids of any age. Energy drinks have become big business around the world, bringing in over $5 billion dollars every year, and still growing strong. The flashy labels, catchy naughty names (cocaine, red eye etc.) and lure of fast energy and stamina make it an irresistible beverage for any child, teenager or adult. Don't be fooled though. Though these drinks may look and even taste OK, some energy drinks contain almost quadruple the amount of caffeine than coffee – add to it the sugar and calories and the kids will be bouncing off the walls. Too much caffeine can have serious effects on the body. We should all be reducing or eliminating the amount of coffee and caffeine we consume, but this is especially important for kids. Too much caffeine can be lethal for a growing body.
Some of the relatively 'tame' effects that too high a dose of caffeine can have include:
Dehydration
Dizziness
Fainting
Anxiety attacks
Racing heart rate
Palpitation
Seizures
Unfortunately the availability of these energy drinks results in any number of children picking up as many cans as they would like from their local store. As the government considers energy drinks as soft drinks, these highly caffeinated drinks aren't regulated properly, even allowing sports clubs and canteens to stock them. The maximum amount of caffeine a child should have is 2.5mg per kilo of body weight. For example, a 50 kilogram child shouldn't exceed 125 mg a day. Given that some energy drinks like Red Bull contain 80 mg of caffeine, 'V' with 78 mg and the newest craze Cocaine energy drink containing 280 mg – it's a recipe for disaster. Combine Nurofen or Sudafed into the mix, and the potentially disastrous side-effects are increased. Not only are these medications not suitable for kids, but they are known to cause bleeding from the bowel, kidney damage and ulcers.
What else can I do?
Young athletes lose fluids during exercise through sweat and exertion. Add caffeine to the mix and the body is further deprived of fluids.
Sports drinks are not much better than energy drinks – the levels of caffeine, sugar, salt and artificial flavouring/colouring can make it a dangerous mix for kids.
Eliminate all energy drinks and sports drinks. Encourage the kids to drink more water or a good quality electrolyte drink like adding water to some of our Magnesium Powders. I talk about this in an early blog post on sports drinks.
The Spinal Centre – Neuro-Musculoskeletal SolutionsThe Spinal Centre provides the Best Natural Medicines, Health Products and Nutritional Solutions to Free You of Pain and Improve Your Spinal Health.The Spinal Centre is a leader in the management and treatment of spinal pain and disability including:
Chronic Back and Neck Pain
Cervical and Lumbar Disc Injuries with or without neruological changes
All forms of arthritis including rheumatoid arthritis, psoriatic arthritis and osteoarthritis
Neurodegenerative diseases such as Parkinson's and Alzheimer's disease
Neuromuscular problems such as chronic back pain, headaches, migraines, neck or spinal pains
Myofascial pain syndromes such as fibromyalgia, diffuse muscular or joint pains
Austistic spectrum disorders including ADD, ADHD, learning difficulties and autism
Fatigue, energy and mood disorders including chronic fatigue and depression
The Spinal Centre focuses on resolution with the development of individualised treatment programs using Conservative and Integrative Medicine; combining genetic, metabolic and nutritional testing with specific natural medicines to enhance your health and achieve your genetic potential.We have helped thousands – Why Not You?