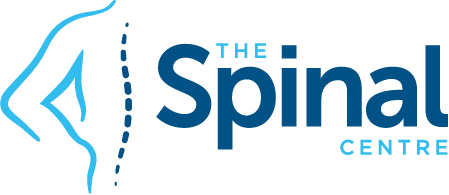 Demonstration of Central Conduction Time and Neuroplastic changes after Cervical Lordosis Rehabilitation in Asymptomatic Subjects
PRESENTED: Proceedings of the 14th biennial congress of the World Federation of Chiropractic, March 15-18, 2017. Pub Med: https://www.ncbi.nlm.nih.gov/pmc/articles/PMC5345783/
AUTHORS: Moustafa IM, Diab AAM, Taha S, Harrison DE.
TITLE: Demonstration of central conduction time and neuroplastic changes after cervical lordosis rehabilitation in asymptomatic subjects: A randomised, placebo-controlled trial.
OBJECTIVE: To investigate effects of cervical lordosis (CL) and anterior head translation (AHT) correction on central conduction time.
METHODS: Eighty (32 female) asymptomatic subjects with hypolordosis and AHT were randomized. Experimental group received the cervical denneroll and control group received a placebo (supine on a pillow). Interventions were applied 3 times per week for 10 weeks.
Measures included AHT distance, CL, central somatosensory conduction time (N13-N20), amplitudes of spinal N13, brainstem P14, parietal N20 and P27, and frontal N30 potentials. Measures were assessed at baseline, 10 weeks, and 3 month follow up.
RESULTS: Differences between experimental and control groups were identified N13-N20 (P=0.04) and all other variables (P<.001). Negative correlation between CL change was found: amplitudes of spinal N13 (r=-.6 p<.001), brainstem P14 (r=-.5 p<.001), parietal N20 (r=-.4 P=.03), P27 (r=-.5.1 P<.001), frontal N30 potentials (r=-.6.2 P<.001), and N13-N20 (r=-.2 P=.04). Positive correlations were found between AHT and: N13 (r=.3 P=.005), brainstem P14 (r=.4.3 P<.006), parietal N20 (r=0.52 P<.001), P27 (r=.64 P<.001), and frontal N30 potentials (r=.49 P<.001), and N13-N20 (r=.4.7 P=.003).
Changes and correlations were maintained at 3-month follow up.
CONCLUSION: Improvement of cervical spine alignment has an effect on central conduction time.
(This is a conference presentation abstract and not a full work that has been published.)
The Spinal Centre – Neuro-Musculoskeletal SolutionsThe Spinal Centre provides the Best Natural Medicines, Health Products and Nutritional Solutions to Free You of Pain and Improve Your Spinal Health.The Spinal Centre is a leader in the management and treatment of spinal pain and disability including:
Chronic Back and Neck Pain
Cervical and Lumbar Disc Injuries with or without neruological changes
All forms of arthritis including rheumatoid arthritis, psoriatic arthritis and osteoarthritis
Neurodegenerative diseases such as Parkinson's and Alzheimer's disease
Neuromuscular problems such as chronic back pain, headaches, migraines, neck or spinal pains
Myofascial pain syndromes such as fibromyalgia, diffuse muscular or joint pains
Austistic spectrum disorders including ADD, ADHD, learning difficulties and autism
Fatigue, energy and mood disorders including chronic fatigue and depression
The Spinal Centre focuses on resolution with the development of individualised treatment programs using Conservative and Integrative Medicine; combining genetic, metabolic and nutritional testing with specific natural medicines to enhance your health and achieve your genetic potential.We have helped thousands – Why Not You?