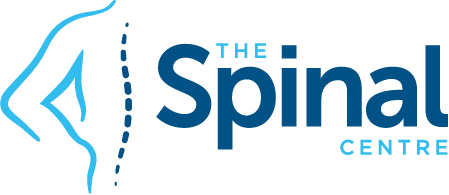 Fibromyalgia Related to Kyphotic Posture
Impaired Trunk Posture in Women With Fibromyalgia Pain
Increased Thoracic Kyphosis and Sagittal In-Balance linked to Chronic Pain
A recent paper prepared out of the University of Valencia and Miguel Hernández University, Spain published in the prestigious journal Spine and picked in PubMed by Sempere-Rubio N and Aguilar-Rodríguez M et. al.
It investigates the relationship of mid back posture, thoracic kyphosis and forward head carriage in patients with Chronic Pain and Fibromyalgia Syndromes.
As a Corrective Chiropractor, utilising postural and structural correction techniques of Chiropractic BioPhysics, this is one of many papers on PubMed, validating what we do.
This paper is important as to why, when correcting a patient's posture, we look at the entire spine – not just one region.
The paper investigates the relationship between the thoracic kyphosis, the curvature in the mid back, and factors related to whole spine sagittal balance. The paper is by medical scientists, not chiropractors.
This was a cross-sectional study to analyse the posture of women with Fibromyalgia Syndrome. Fibromyalgia, also known as Fibromyalgia Syndrome (FMS) is a condition with symptoms that include widespread, pervasive and chronic pain.
Patients suffer with tenderness throughout the body, muscle stiffness and general debility. The condition is often accompanied by fatigue, cognitive disturbance, altered brain function  and emotional distress.
The symptoms of Fibromyalgia can vary from mild to terribly severe.
Fibromyalgia affects between 2 and 10% of the population. Like Chronic Fatigue Syndrome (CFS) seems to affect women more than men. It tends to develop during middle adulthood.
Study Details
METHODS: One hundred eighteen women with Fibromyalgia and 110 healthy counterparts participated in this study, in which trunk posture was assessed. The thoracic kyphosis, forward head position, and shoulder position were measured. Further, maximum shoulder protraction and the ability to maintain the cervical and thoracic angle were assessed (forward head posture).
To analyse the differences between groups in the ability to maintain the position over a period of time and the differences in posture depending on more or less active lifestyles, two multivariate analysis of variance were performed.
RESULTS: The results showed a significantly larger thoracic kyphosis, baseline shoulder protraction and increase forward head posture in the Fibromyalgia Group compared with the Control Group (P < 0.05). The Fibromyalgia Group subjects exhibited an impaired ability to maintain the cervical and thoracic angles, as this varied throughout the test, unlike those of their counterparts.
A sedentary lifestyle did not affect trunk posture in the Fibromyalgia participants.
CONCLUSION: Fibromyalgia Syndrome female population present an altered trunk posture and an inability to maintain trunk position. Since this does not appear to be influenced by a more or less active lifestyle, specific treatment programs are needed to manage this clinical condition such as Corrective Chiropractic or Chiropractic BioPhysics.
LEVEL OF EVIDENCE: 2.
The Spinal Centre Comment
In the last 25 years of Practice, we have noticed that patients with Fibromyalgia always have underlying disc injury that has either not been diagnosed or address correctly. One of the drivers of disc injuries in the neck or the lower back is an increased thoracic kyphosis and forward head posture (incorrect sagittal balance) as described in this paper.
The results of this study showed that increased thoracic kyphosis and increased forward head carriage – the greater the Fibromyalgia Syndrome and chronic pain suffered by patients.
Chiropractic BioPhysics reproducibly addresses postural and structural changes in scientific clinical trials. So the paper is very strong validation for what we do as Corrective Chiropractors. Your structure determines your function.
Interestingly, in their conclusions, the authors state specific treatment programs need to address the structure when managing Fibromyalgia. Without a structural based approach to treating Fibromyalgia patient are unable to resolve the chronic pain.
Perhaps this is why standard medical interventions do not work well? You cannot drug yourself out of a structural problem within the spine.
Reference
Article: Impaired Trunk Posture in Women With Fibromyalgia.
Published: Sempere-Rubio N, et al. Spine (Phila Pa 1976). 2018.
Authors: Sempere-Rubio N, Aguilar-Rodríguez M, Espí-López GV, Cortés-Amador S, Pascual E, Serra-Añó P.
Physical Therapy Department, University of Valencia, Valencia, Spain.
Clinical Medicine Department, Miguel Hernández University, Sant Joan d'Alacant, Spain.
Citation: Spine (Phila Pa 1976). 2018 Nov 15;43(22):1536-1542. doi: 10.1097/BRS.0000000000002681.
What is PubMed? PubMed comprises over 29 million citations for biomedical literature from MEDLINE, life science journals, and online books. PubMed citations and abstracts include the fields of biomedicine and health, covering portions of the life sciences, behavioral sciences, chemical sciences, and bioengineering. PubMed also provides access to additional relevant web sites and links to the other NCBI molecular biology resources.
PubMed is a free resource that is developed and maintained by the National Centre for Biotechnology Information (NCBI), at the U.S. National Library of Medicine (NLM), located at the National Institutes of Health (NIH). PubMed is one of the most prestigious and premier listing systems of scientific literature in the world.
The Spinal Centre – Neuro-Musculoskeletal SolutionsThe Spinal Centre provides the Best Natural Medicines, Health Products and Nutritional Solutions to Free You of Pain and Improve Your Spinal Health.The Spinal Centre is a leader in the management and treatment of spinal pain and disability including:
Chronic Back and Neck Pain
Cervical and Lumbar Disc Injuries with or without neruological changes
All forms of arthritis including rheumatoid arthritis, psoriatic arthritis and osteoarthritis
Neurodegenerative diseases such as Parkinson's and Alzheimer's disease
Neuromuscular problems such as chronic back pain, headaches, migraines, neck or spinal pains
Myofascial pain syndromes such as fibromyalgia, diffuse muscular or joint pains
Austistic spectrum disorders including ADD, ADHD, learning difficulties and autism
Fatigue, energy and mood disorders including chronic fatigue and depression
The Spinal Centre focuses on resolution with the development of individualised treatment programs using Conservative and Integrative Medicine; combining genetic, metabolic and nutritional testing with specific natural medicines to enhance your health and achieve your genetic potential.We have helped thousands – Why Not You?