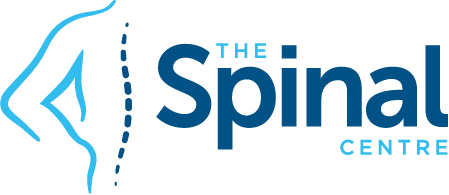 Membership Upgrades, Menus and Logins
I have been a little quiet on the blog lately, however we have been doing a lot of work behind the scenes.
And even in saying 'a lot' this is still probably an understatement.
It has been a massive task moving thousands of pages of information. So if you see any errors or links not working please bear with us – or better yet, use the contact form under Support and let me know of the issue.
We have been busy constructing the eClinic and Shop which is now up and running.
We are trialling a new menu design on the shop and will continue to develop the functionality over the next week with the coders.
It is a little pedestrian at the moment – but see if you like it.
We have loaded more ranges on the Shop; in particular the BioCeuticals Range with is always quite popular with patients.
With so many products in stock (a few thousand) we are slowly working through the product pages, cleaning and fixing the formatting.
At the moment BioCeuticals is in the public domain. Indeed there are a number of restricted or practitioner only products that are in the public view while we are uploading data from our other sites.
Very shortly we will be locking down some of the menus and pricing so you will have to be a patient of the practice or eClinic to have access.
More about this later.
Clinic Patients
From a Clinic Patient point of view; all existing memberships have been upgraded to patient status where appropriate.
This is important as it will give you full access to the site.
In particular pages like; the 'Patient Resources' page which can be seen in the public domain will be hidden from view and only patients, when logged in, will be able to see it.
The Patient Resources page, which I am continuing to update, has most the eBooks for free download that will assist you with your care and rehab.
My Dashboard
Finally we are continuing to work on the 'My Dashboard' feature. My dashboard is where your online practitioner or physical practitioner can load articles, make recommendations or add prescriptions to your file.
It is easy to access with a click of a button located at the right top of page.
We are still developing this feature, but it will be the primary location for doctor/patient communication and explanation of test results.
Check Your Login
Be sure to test your login. Make sure it is working as you will not have full access to the site.
Update your password as required.
At the moment login is with username and password. In time we will have the functionality to have your email as your username or even use your Facebook login as the Spinal Centre username.
The Facebook feature will be very useful if you like sharing some of the information in the news feed or products to your friends.
The Spinal Centre – Neuro-Musculoskeletal SolutionsThe Spinal Centre provides the Best Natural Medicines, Health Products and Nutritional Solutions to Free You of Pain and Improve Your Spinal Health.The Spinal Centre is a leader in the management and treatment of spinal pain and disability including:
Chronic Back and Neck Pain
Cervical and Lumbar Disc Injuries with or without neruological changes
All forms of arthritis including rheumatoid arthritis, psoriatic arthritis and osteoarthritis
Neurodegenerative diseases such as Parkinson's and Alzheimer's disease
Neuromuscular problems such as chronic back pain, headaches, migraines, neck or spinal pains
Myofascial pain syndromes such as fibromyalgia, diffuse muscular or joint pains
Austistic spectrum disorders including ADD, ADHD, learning difficulties and autism
Fatigue, energy and mood disorders including chronic fatigue and depression
The Spinal Centre focuses on resolution with the development of individualised treatment programs using Conservative and Integrative Medicine; combining genetic, metabolic and nutritional testing with specific natural medicines to enhance your health and achieve your genetic potential.We have helped thousands – Why Not You?