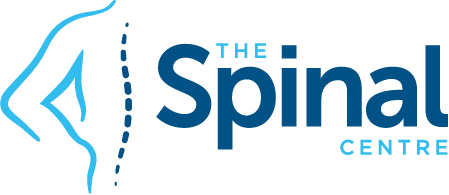 The 2014 International Congress on Natural Medicine
It was with great pleasure that I attended the International Congress on Natural Medicine in Sydney over the June long weekend.
This was one of the most significant events on the Australian Natural Medicine calendar.
It was good to get some of the most up to date information and the latest science in the field of Natural Medicine.
Ironically, I was only one of three Chiropractors in attendance. Most attendees were Integrative Medicine GP's, Naturopaths and Clinical Nutritionists.
Many presenters were Functional Medicine GP's or professors or PHD researchers in nutrition, genetics and Dieticians.
Key Topics
The Scientific Basis of Detoxification by Professor Mar Cohen
A new Era of applying functional medicine model to patient care when managing Detox-Related heal concerns by Dr. Kristi Hughes
Role of Endogenous and Environmental Oestrogens in initial of Human Cancers by Dr. Michael Stone
The role of Toxicity in Obesity and metabolic disorders by Paul Mannion
Scientific basis and Clinical implementation of low FODMAP diet in patient with function digestive disorders by Dr. Sue Shepard
Pathogenesis and management of Gastro-esophageal Reflux Disease (GERD) by Dr. Gerard Mullin
Management of Non-Coeliac Gluten Sensitivity by Dr. Sue Shepard
Pathogenesis and Integrative Management of Inflammatory Bowel Disease (IBD) by Dr. Gerard Mullin
We already use a number of these protocols within the practice and this knowledge forms a growing portfolio of therapeutic tools to assist you achieve better health.
Last month I also attended a Rehabilitative and Spinal Corrective Care Seminar using Chiropractic Biophysics.
We will be looking to introduce more of these programs within the Practice later this year – so keep an eye on the Blog and watch for announcements in the Clinic.
On reflection of the seminars, it is great to see the incredible amount of quality science being produced and how it is driving evidence based care.
The best or most enlightening part of the Natural Medicine Congress was the increasing number of General Practitioners in attendance.
It is great to finally see so many GP's immersing themselves in the science of natural medicine.
The worst component of the Natural Medicine Congress was the lack of Chiropractors attending. I am concerned that nutritional medicine is not high on the radar for all Doctors of Chiropractic.
If we are to be the true leaders of improved health and Wellness within the community  – then diet, nutrition and gastrointestinal health has to feature.
It is not about just cracking the sore bits.
If you like this article be sure to visit the Spinal Centre website at www.thespinalcentre.com.au and view more content by Dr. Hooper and the Spinal Rehabilitation Team.
© 2019 The Spinal Centre. All rights reserved.