Saturday, May 27th, 2017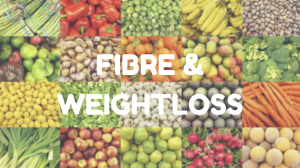 A study coming out of Massachusetts USA has reconfirmed that a single dietary change – an increase in fibre, is a simple more manageable addition to assist in weight loss.
Increasing fibre intake can result in having a more "clinically meaningful weight loss" when compared to a restrictive diet.
The Spinal Centre offers some tips to help you get to that magic 30 grams of fibre per day.
Wednesday, May 24th, 2017
As part of Spinal Health Week 2017, Dr Hooper wants to raise awareness of chronic back pain and encouraging sufferers to seek help.
Chronic back pain is a national issue. One in six Australians suffer from the physical and psychological effects of chronic back problems – that's an estimated 3.7 million people suffering. The Australian Institute of Health and Welfare defines chronic back pain as a health condition that lasts for three months or longer. 
Monday, May 22nd, 2017
Gone are the days where prolonged antibiotic use is without healthy scrutiny. Even in allopathic circles, there appears to be hesitation when it comes to prescribing antibiotics unnecessarily.
However, the potential adverse effects that can be tied up with such use are still being revealed. A new study published in the Journal Cell Reports notes a new concern to add to that file.
Monday, May 8th, 2017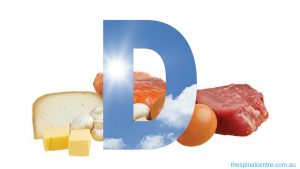 An Interesting study from Murdoch Childrens Research Institute highlights the importance of vitamin D levels in children to reduce rates of allergies.
We have be talking about Vitamin deficiencies for years and it still puzzles me when the latest medical expert gets on the telly and tells us that 'don't worry you get all your nutrients from your diet'. Ten years ago I would get laughed at if I suggested a patient should consider a Vitamin D test – particularly if they mentioned it to their GP.
'We live in Australia. Your talking about the sunshine vitamin. No one in Australia could be Vitamin D deficient.' Interesting how things change. Rarely would a middle age female patient come through now without a Vitamin D test, however no one seems to realise what the optimal range is.
Adults need to be somewhere between 100 to 150 for optimal levels. Fifty is way too low. If I had of asked for a child to be tested – I would probably have been up for malpractice.
Tuesday, April 18th, 2017
For your convenience the MONTROSE CLINIC will be OPEN this ANZAC Day (25th of April 2017).
We advise that you book in early so that you obtain the times you desire.
The Hawthorn Clinic will be closed on this day. All emergency cases can be seen by Dr. Hooper at Montrose as required.
We honour and respect the great sacrifice of the diggers and all that ANZAC Day represents. However, we also have a responsibility to our patients, and those that are suffering to assist in their hour of need.
Wednesday, April 12th, 2017
The Spinal Centre Montrose will be closed for Good Friday April 14 and Easter Monday April 17.
For your convenience, The Spinal Centre Hawthorn will be open for Easter Saturday April 15.
We wish you a safe and happy Easter.
Regards, The Spinal Centre Team.
Wednesday, April 5th, 2017
Kelly is our accredited Exercise Physiology, focusing on chronic disease/injury rehabilitation. Kelly has completed a Bachelor of Exercise and Sports Science and a Masters in Clinical Exercise Physiology at Deakin University. Kelly likes to portray a positive approach to health and well-being, she enjoys meeting new patients to work in unison to develop a positive outcome for their rehabilitation.
Tuesday, March 28th, 2017
It is important to have an understanding of the 'core' muscles and their function in core stability.
The 'Core' muscles develop what we call the powerhouse, essentially consisting of a 'box' of muscles. Ensuring correct posture is executed during exercises and movements will assist in strengthening core muscles.
Exercise; specifically core exercises are often a forgotten or misunderstood treatment for lower back pain. These muscles support and brace the spine during movement. Therefore, strengthening them can help to prevent further flare ups and allow distal muscles like the hamstrings, to work more efficiently.
Friday, March 24th, 2017
Throughout the month of February Dr. Hooper performed free backpack checks for kids returning to school.
Good fun was had by everyone – but there is an important message driving this community work. It is all about Spinal Hygiene.
We all understand the concept of Dental Hygiene. Kids need to be aware of their teeth and brush each day. Kids need to be aware of regular flossing and the concept of preventative maintenance. Kid inherently understand that if you look after your teeth now, you can keep teeth healthier as you grow older.
But, as important as the little bits of bone are in your mouth are (teeth) – how much more important are the little bits of bone in your back (vertebrae)?
Wednesday, March 22nd, 2017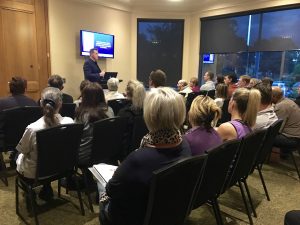 Spinal workshops are designed to be fun and informative, enabling you to fully understand your condition and the implications on your health.
Wednesday, February 15th, 2017
As a clinician very rarely would I have a patient with a musculoskeletal condition that does not respond well to Acupuncture.
In reality has little to do with the nature of their complaint and more to do with the concept of giving themselves 'permission to be there' for care.
Luckily acupuncture works – whether you believe in it or not.
In a recent analysis published in the Archives of Internal Medicine, researchers concluded that acupuncture has a definite effect in reducing chronic pain, such as back pain and headaches – more so than standard pain management.
Wednesday, February 8th, 2017
Press Release from Dr. Hooper As you get ready to send your children back to school for another year, Dr Hooper would like to provide you with some important tips on how your child can correctly carry their backpack and prevent long term spinal damage. An in-field observational study conducted by the Chiropractors' Association of […]
Wednesday, February 1st, 2017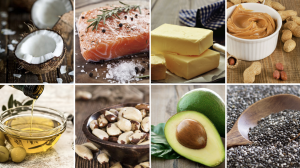 Keeping up with which foods to eat and which ones to avoid could be a full-time job. That's because scientists continue to learn more about what we put in our bodies. Some of their latest findings could change your mind about fat.
Monday, January 23rd, 2017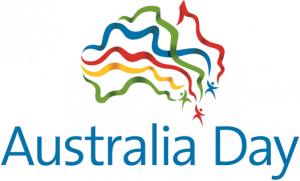 Please note both The Hawthorn and Montrose Clinics will be Closed for Australia Day. Dr. Hooper is at The Montrose Clinic on Friday the 27th as per normal. He will also be at the Hawthorn Clinic Saturday the 28th as per normal. For those going away, we wish you and your family a safe and happy long weekend. We shall see you all on return.