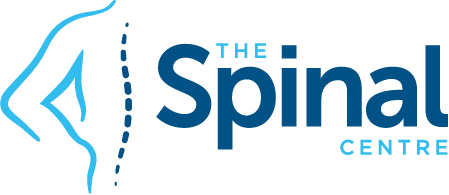 Detox Workshop Salad Recipe
This easy and nutritious salad was an absolute hit at the Spring Detox Workshop. Due to a popular demand I had to right down dosages and come up with an actual recipe. A difficult task for someone who never follows cooking recipes strictly and always likes to experiment.
The good thing about salads is that you don't have to be that precise with measuring ingredients, you just mix everything together in a bowl.  However, I do understand that not everyone is that "adventures" when it comes to cooking, especially the ones who missed the workshop and didn't have the chance to try the salad.
Et Voila! Here is the recipe below.
Detox Workshop Salad
Serves: 8 people
Ingredients:
2

cups

cooked Organic White Quinoa
100 g Organic Baby Spinach leaves
1 cup cooked Organic Chickpeas – ( as an option, you can use a can of Organic Chickpeas, however I wouldn't recommend you canned food, especially if you are doing a Detox). You can also use beans or lentils instead of chickpeas.
1/3 cup of Dried Barberries
1/2 cup Roasted Almonds 
2 Organic Avocados
3 florets of Raw Organic Cauliflower Rice (about 1 cup).
the juice of a whole Organic Lemon + 1/2 Lemon Zest
Variations:
Use Organic Kale instead of baby spinach
Use any nuts and/or seeds.
If you have trouble finding the Barberries, you can use Goji berries or blueberries instead.
Instead of Chickpeas, you can use Lima Beans, Kidney Beans, Green Beans, Mung beans or Lentils.
You can mix White and Red Quinoa. Keep in mind that the red one takes a bit longer to cook.
Instead of lemon zest you can use Organic Orange zest.
Add thinly sliced Organic Apple or Pear.
If you like bitter foods, add small pieces of peeled Organic Grapefruit pulp.
Add Organic sprouts which are a great source of digestive enzymes to aid healthy digestion and detoxification.
 How To Make The Cauliflower Rice:
Put the florets into a food processor.
Pulse the cauliflower in 1-second pulses until it is all the size of a large grain of rice.
How To Make The Salad:
1. Rinse the quinoa in 3 changes of water in a bowl, rubbing the grains and letting them settle each time before pouring off the water (if the quinoa does not settle, drain in a large fine-mesh sieve after each rinse).
2. Cook the quinoa in a medium saucepan of boiling water until tender, about 10 minutes. Drain well in a sieve, if needed, and let cool.
3. Combine the chickpeas, spinach, cauliflower rice, cooled quinoa in a large bowl. Add the roasted almonds, barberries, avocado, lemon juice and lemon zest and toss gently but thoroughly to combine.
4. Bon Appétit! Enjoy!
Note:
Berberis (Berberis vulgaris) commonly known as barberry are very  rich in vitamin C, and have a sharp acid flavour. In Europe for many centuries the berries were used for culinary purposes much as citrus peel is used.   The country in which they are used the most is Iran, where they are referred to as zereshk and are used in dishes such as in rice pilaf (zereshk polo).
The dried barberries can be found in Persian and Afghani shops not far from the Dandenong Market.
Berberis vulgaris is also used in herbal medicine to support healthy gallbladder function, to relief symptoms of indigestion and sluggish liver, and other gastro-intestinal conditions, as well as some skin conditions.

The Spinal Centre Comment
Nadia is a Naturopath and Physical Therapist based online and at The Hawthorn Spinal Centre.
She has extensive training and practical experience in the field of spinal revhabilaiton and physical therapy in Europe. On arrival in Australian she continued her studies in the fields of Naturopathy, Herbal and Natural Medicine. Being part of the Emed team she was a the forefront of genetic, metabolic, immune and food allergy testing within Australia.
Consult with Nadia and learn how to minimise your exposure to toxins and harmful chemicals and how to support your body's natural detoxification processes.
If you like this article be sure to visit the Spinal Centre website at www.thespinalcentre.com.au and view more content by Dr. Hooper and the Spinal Rehabilitation Team.
© 2019 The Spinal Centre. All rights reserved.